Register
2021 Buckner ADULT: Faith and Finance- SPANISH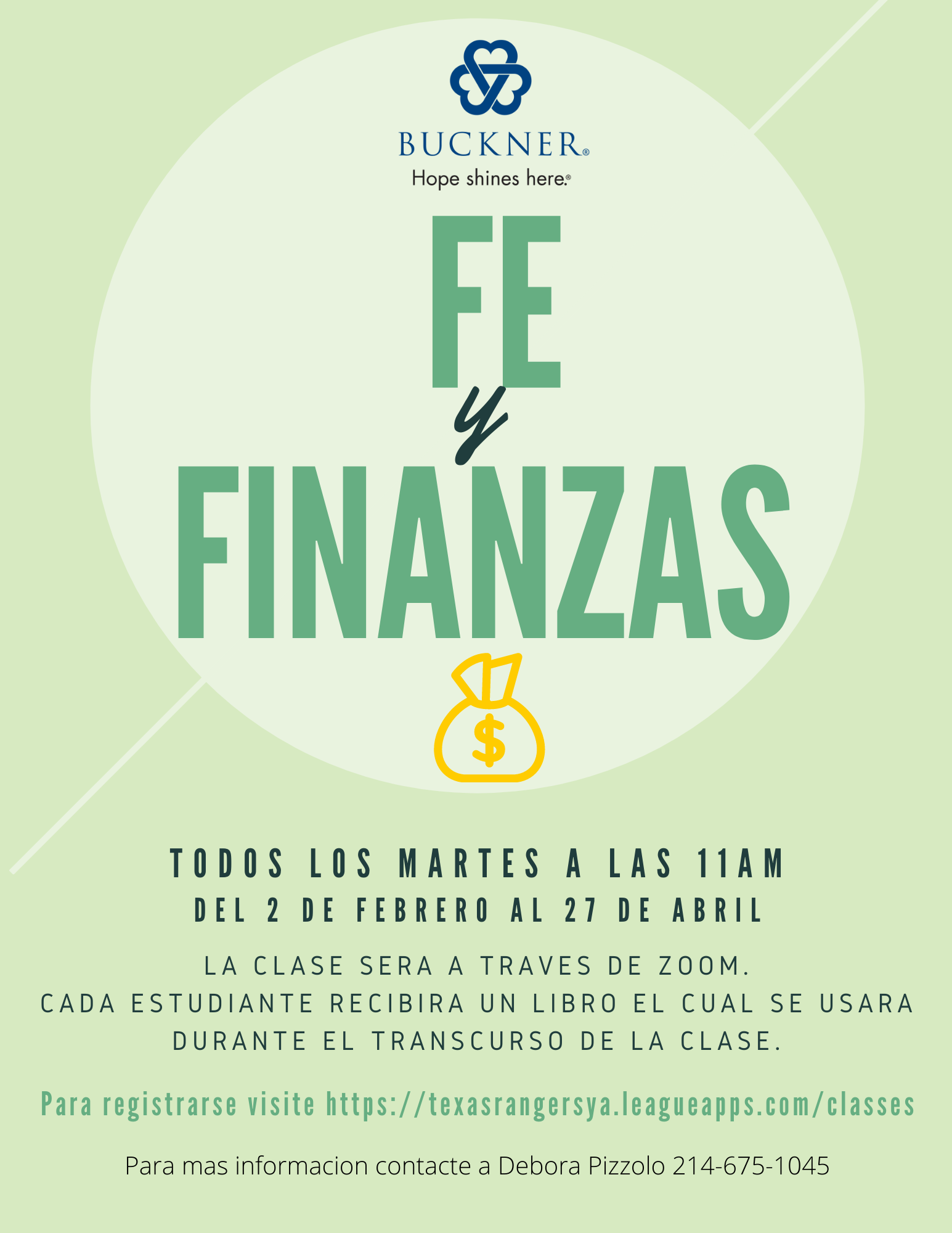 Logistics:

Online platform: Zoom meetings
Communication: We will use Whats App to notify class of news, updates, changes, and for outside class participation.
Date and Time:
Tuesdays at 11am with the exception of no class on March 16th


Assignments:

Homework: There will be homework assigned throughout the class. Homework are the worksheets already in the book. There is no additional assignments.
Name
Price
Details
Date/Time
Instructor
2021 Buckner: Spanish Faith and Finance
12
Feb 02
Tue

Jorge Rodriguez